Hail Damage
North Texas is a great place to live. But we aren't immune to sudden hailstorms that can damage your vehicle in a matter of a few seconds. Even small hailstones leave dent marks and dings across the hood, on the doors, and even the roof and trunk of your car or truck. Assuming your vehicle doesn't have paint damage and isn't totaled as a result of the storm, paintless hail damage removal can make your vehicle look as good as new in no time — no matter how significant the hail damage may be.
Here are a few key points to consider about the importance of fixing a hail damaged vehicle:
Even if the hail damage on your vehicle is minimal, barely noticeable, or doesn't bother you, it still hurts your car's value. That may not be a big deal right now, but eventually, you will sell it, trade it in, or pass it down to a loved one.
Don't wait until after hail season to fix your vehicle. Insurance companies are a fickle beast, so you never want to wait too long and find out that what you have is considered "pre-existing damage."
You do have a choice when it comes to who fixes your vehicle. Lake Cities Dent works with all insurance carriers.
It DOES matter where you choose to have your car fixed. There are reputable PDR dent repair facilities in North Texas. There are also plenty that are not. Do your research, ask the right questions, and choose a facility that practices quality over quantity.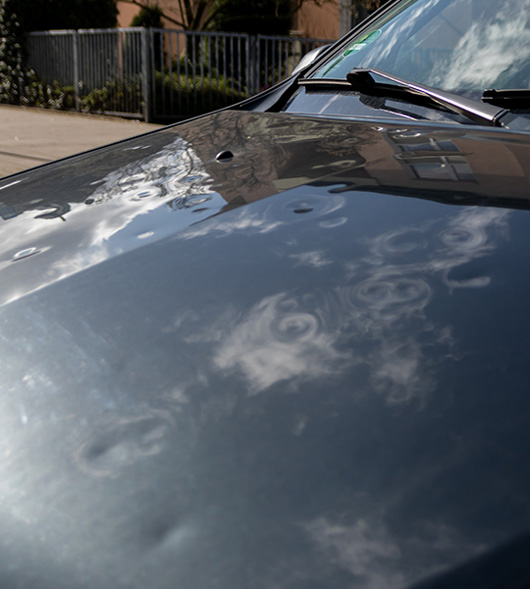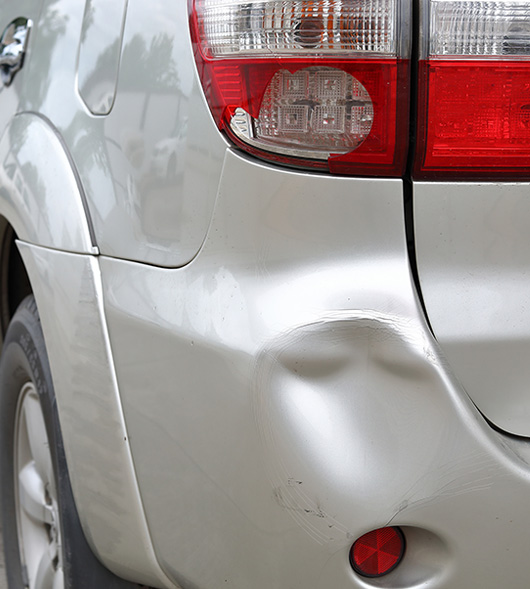 Minor Dents
When you drive a vehicle long enough, it's bound to pick up a few dents along the way. A few examples include impacts from baseballs, parking lot bumper rubs, rocks getting kicked up on the highway by passing vehicles, and even resting elbows. Even the smallest dent — whether on the hood or on the driver's side door — can be an incredible annoyance and ruin your vehicle's appearance. But that doesn't mean you have to live with them forever.
Lake Cities Dent in Corinth, TX, can take our show on the road with paintless dent services catered to projects of all shapes and sizes. It doesn't matter if it's a single dent or four or five. Our process is quick, affordable, and will make those dents a thing of the past.
Our mobile minor dent repair service is perfect for:
Individuals
Body shops
Independent repair facilities
Business owners with fleet vehicles
And so many more …
Door Dings
Door dings are another fact of life when it comes to vehicle ownership, whether it's from a runaway shopping cart in the grocery store parking lot or someone opening their car door into yours. By using a trained PDR technician, many door dings can be removed in a matter of seconds. We use the best tools of the trade to deliver permanent results without the hassle of repainting or massive disruptions to your schedule. Just give us a call, and we'll come to you.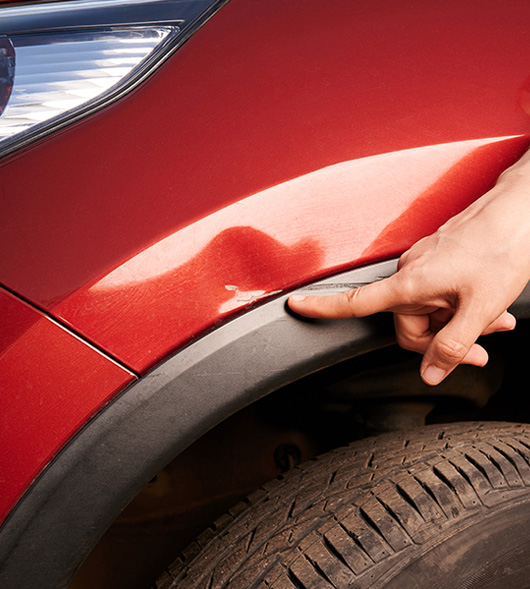 Free Estimates for All Makes and Models!
Lake Cities Dent in Corinth, TX, wants to be your first call every time for all major or minor hail and dent repair. We offer free estimates for all makes and models, and we have the ability to service most of North Texas. This includes serving the cities of Argyle, Aubrey, Bartonville, Carrollton, Celina, Coppell, Copper Canyon, Corinth, Corral City, Cross Roads, Dallas, Denton, Double Oak, Flower Mound, Fort Worth, Frisco, Grapevine, Hackberry, Haslet, Hebron, Hickory Creek, Highland Village, Justin, Krugerville, Krum, Lake Dallas, Lakewood Village, Lantana, Lewisville, Lincoln Park, Little Elm, Northlake, Oak Point, Pilot Point, Plano, Ponder, Prosper, Providence Village Town, Roanoke, Sanger, Savannah, Shady Shores, Southlake, The Colony, Trophy Club, and Westlake.